DELL PowerVault MD3400 Direct Attached Storage
Merk: DELL
Model: MD3400
Jelaga Part No. SKU00002523312
In Stock
12x2TB, NL SAS 6Gbps, 3.5-in, 7.2K RPM Hard Drive, 6GB SAS HBA Card, 2M, Mini SAS cable, 2U
Up to 2x performance with the new12Gb SAS array*
Up to twelve 3.5-inch or 2.5" SAS, near-line SAS and SSD drives
Directly connect up to four high-availability (HA)-configured servers or eight non-HA-configured servers to a single MD3400 storage system
Expand capacity with up to eight MD1200 or MD1220 expansion enclosures
Technology that delivers high-performance and high-capacity storage
Consolidate your storage with the new PowerVault MD3 12Gb serial-attached SCSI (SAS) array. The 12Gb MD3 SAS array series is ideal for entry-level storage consolidation requiring high availability, high performance, business continuity, ease of use and reliability. Designed for versatility, the MD3 series supports a range of drive types, premium software features and a choice of a 2U or high density 4U chassis.
---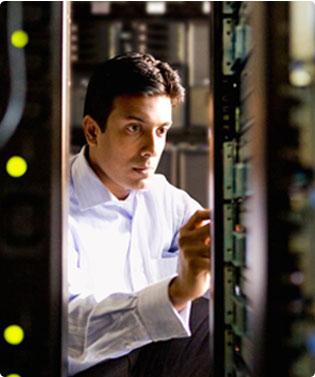 Get affordable enterprise-level capabilities
PowerVault MD3 SAS arrays come with the following features:
Improved performance: Get up to 2x performance with the new 12Gb SAS arrays*.
Controller options: Maximize throughput with 16GB total*.
Dynamic Disk Pools (DDP): Improved DDP functionality that supports 20 disk pools, and can support up to 120 SSDs.
Thin provisioning: Allocate and consume physical storage capacity as needed in disk pools.
SSD Cache: Increase execution speed of applications by caching previously read data (available with High Performance tier only).
vStorage APIs for Array Integration (VAAI) support: Integrate array commands with VMware in the host environment.
Try and buy: Determine which premium features suit your environment with a 90-day trial software license for specific software.
---
Protect your data
Keep your valuable information safe with these additional PowerVault options:
Remote Replication: Replicate data to any global location that includes mirroring thin provisioned pools.
Snapshots: Easily recover files after accidental deletion or alteration with point-in-time copies of data.
Virtual Disk Copy (VDC): Enable quick and seamless virtual disk relocation and disk-based backup and recovery with a full, replicated copy of source data.
Self-encrypting drives (SEDs): Render data useless to unauthorized users with drive-level encryption, even if the drive has been removed from the enclosure.
Instant Secure Erase: Permanently and securely remove data when SEDs are repurposed or decommissioned.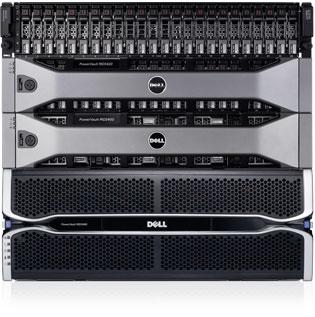 ---
Spend less managing your data
The PowerVault MD3 SAS series brings affordability to primary storage and allows you to add capacity and software as needed. This design keeps your storage directly attached to your data infrastructure. It is compatible with Microsoft® Hyper-V®, Citrix® XenServer® and VMware® ESX. In addition, the MD-series storage arrays support vSphere® Storage APIs for Storage Awareness (VASA). Simplify physical and virtual resource management with MD Storage Manager and PowerVault VMware vCenter™ Plug-In 5.0.

MD Storage Manager


With wizard-based array configuration and single-pane management, MD Storage Manager can alert you to problems and launch its recovery guru to automatically help troubleshoot and resolve issues.

VMware vCenter Plug-In 5.0


Monitor, manage, provision and optimize storage for performance and availability across your virtual infrastructure. You can also implement Storage Replication Adapters (SRA) to simplify management of disaster recovery with centralized recovery plans and VASA to create profiles that map to volumes and virtual machines.
---
Upgrade with the Premium Feature Key bundles that meet your priorities.
Data Protection:


Ensure your data is protected with Snapshot, VDC and Remote Replication.

High Performance:


Data is increasing at an alarming rate, but performance should not be impacted. This bundle includes the High Performance tier, SSD cache and the additional drive capacity license.
---
Speed recovery with Dynamic Disk Pools.
Dynamic Disk Pools protect data by dynamically distributing data across pools of drives. In the event of a drive failure, DDP will identify the critical data and dynamically rebalance the data so the array can return to an optimal state faster than it would in the typical RAID environment. DDP can now support up to 20 disk pools and up to 120 SSDs.
Write a review for DELL PowerVault MD3400 Direct Attached Storage
Note: HTML is not translated!
Rating: Bad Good
Enter the code in the box below: